This page contains the public SmartHG project showcase. You can navigate through the following information:
.
.
.

.
.
.
.
.
.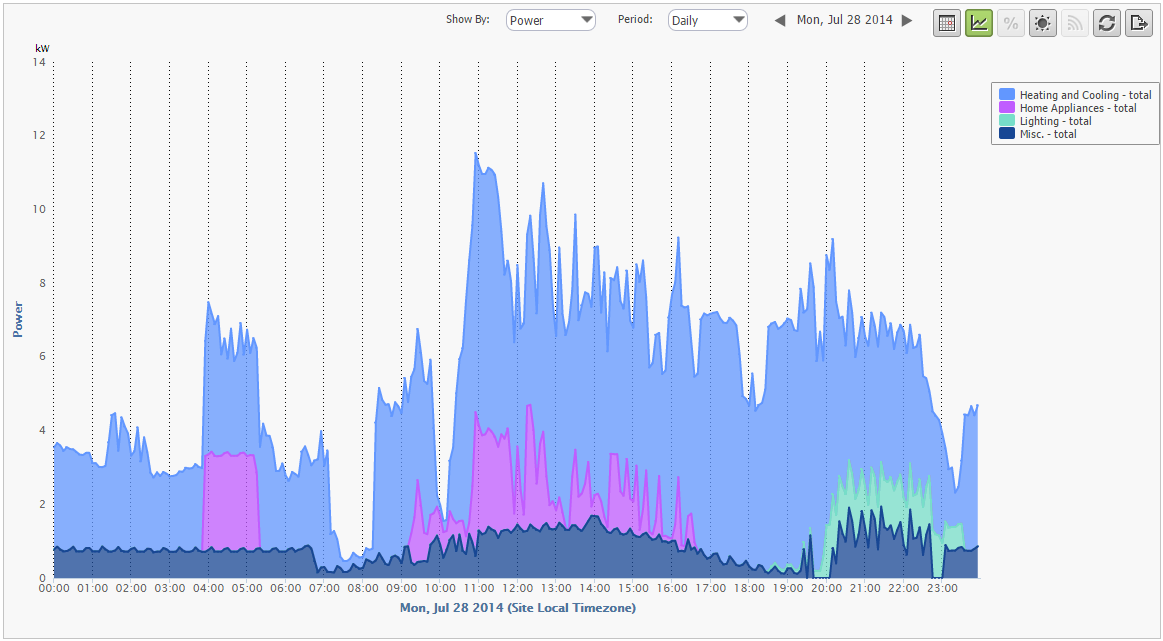 .
.
.
.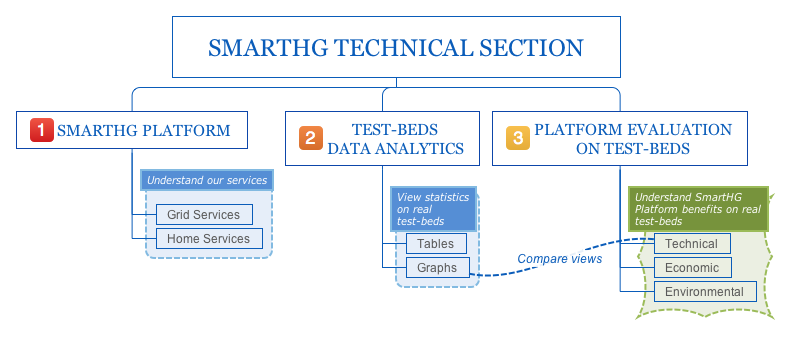 .
.
.
.
.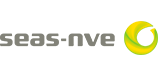 .
.
---
Deployed Hardware
SmartHG platform is being evaluated through three test-beds, which are residential buildings from Minsk (Belarus) and residential house from Svebølle (Denmark) and Central District (Israel). SmartHG compliant sensors and equipment were installed in 44 houses.
These equipments include:
Ethernet Gateway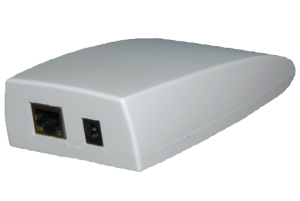 Supporting up to 40 devices
With IP Functions
Configuration can be changed
AES128 encryption
Upgradeable via TCP/IP
---
Showcase on Industrial Website: Residential User Monitors Consumptions through Panoramic Power Dashboard
SmartHG project showcases on Panoramic Power industrial website the data gathered by sensors deployed in the project test-beds, resting on the Panoramic Power PowerRadar™ dashboard.
In the following document, you can find a description of PowerRadar™ Software by Panoramic Power.

---
Public Showcase: Screenshots from Panoramic Power Dashboard
The sensors deployed in the residential homes of the SmartHG test-beds allow the project to collect information on the electrical consumption of the home. As can be seen in the screenshots below, the data collected can be displayed in numerous ways on the Dashboard, enabling the various users (the project partners, the homeowners, etc) to receive the information they need. This includes seeing only the entire home's consumption (mains), or just a specific appliance or category. It includes the time frame shown, be it hourly, daily, monthly, etc.
Each homeowner was given a unique user ID and password to view their own home consumption, and the project partners (and other future users, e.g. electric grid managers) have IDs that allow them to see the aggregate consumption of all homes, as well as zooming in on a specific home, a specific category of appliances, etc.
It is possible to navigate the screenshots below by clicking on one of them and then using the arrow keys.
Typical Daily Profile – Mains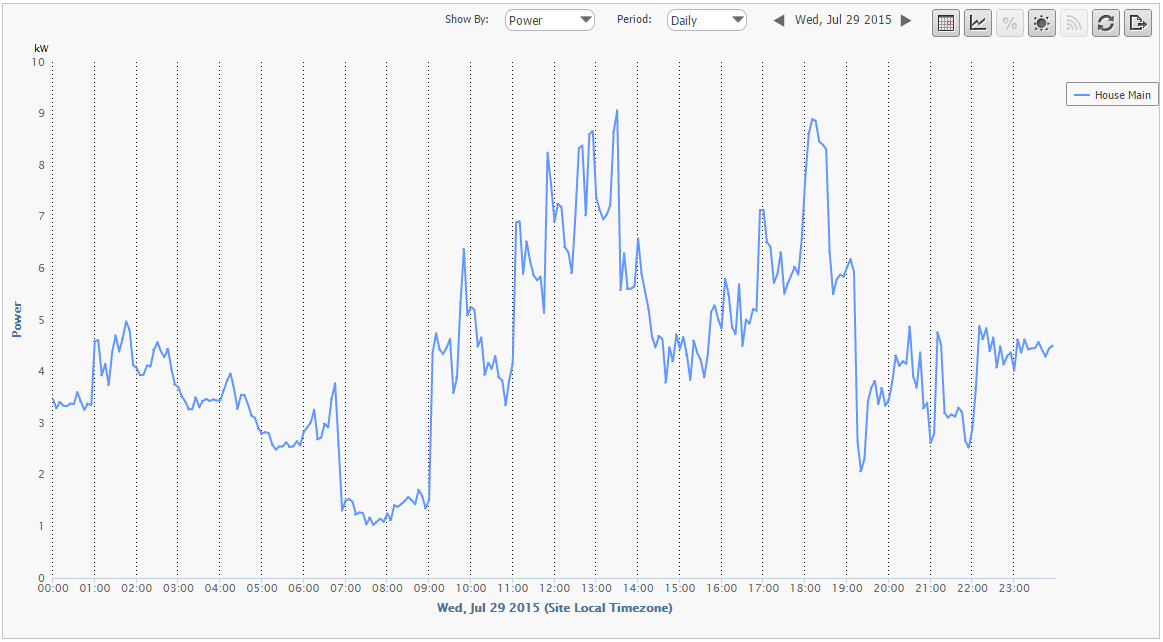 Typical Daily Profile – Stacked by Categories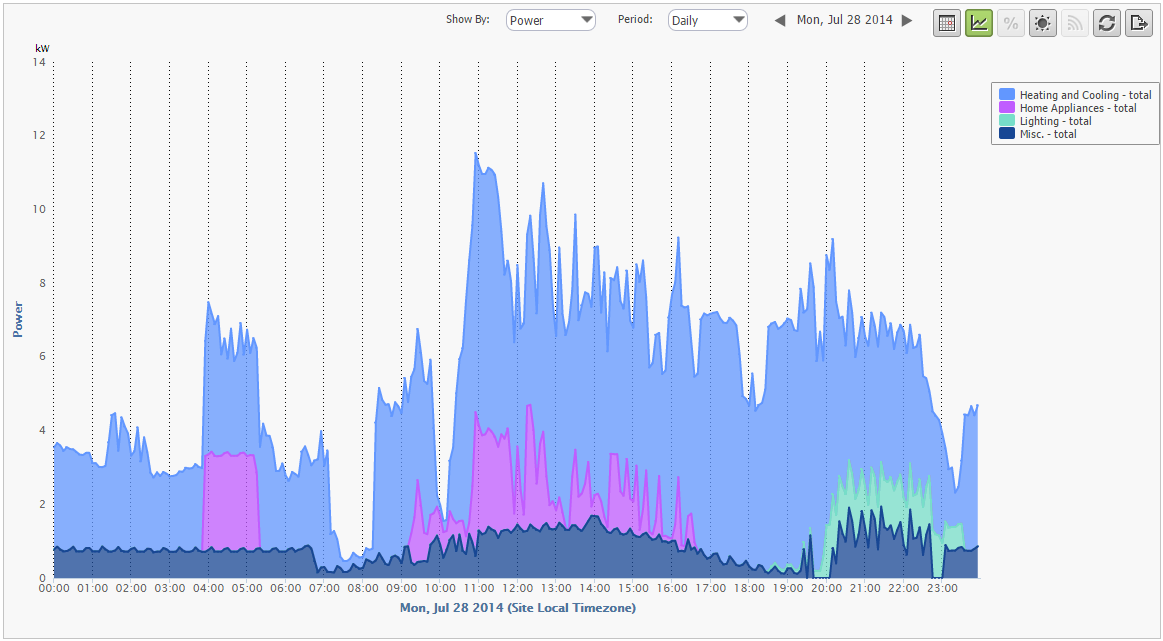 Annual Energy Bar Chart – Mains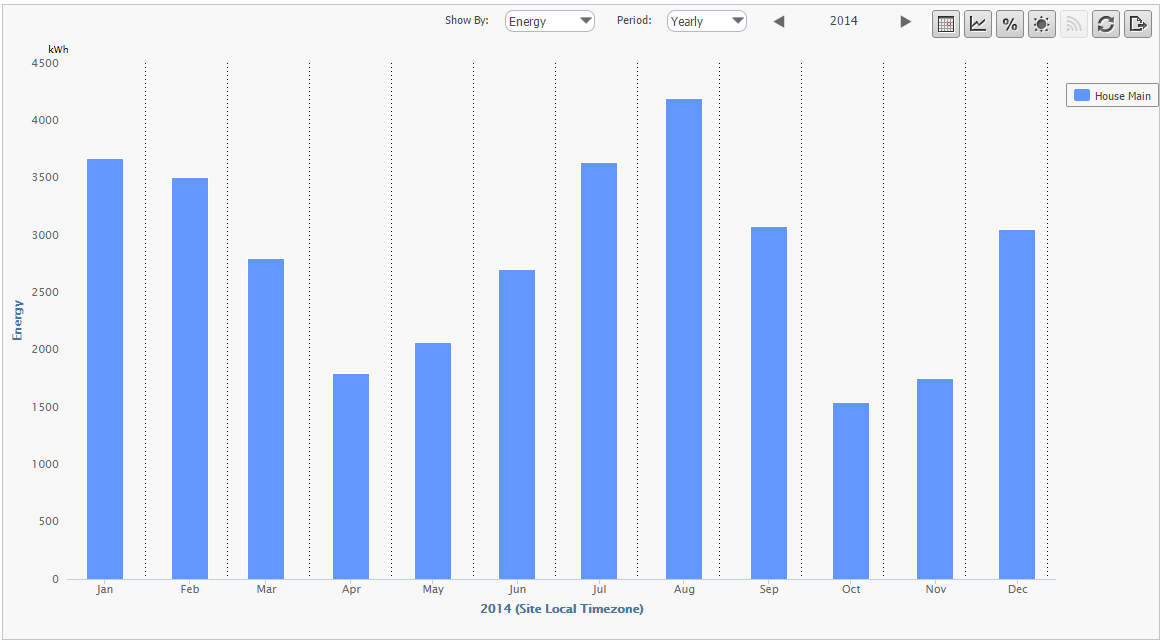 Annual Energy Bar Chart – Stacked by Category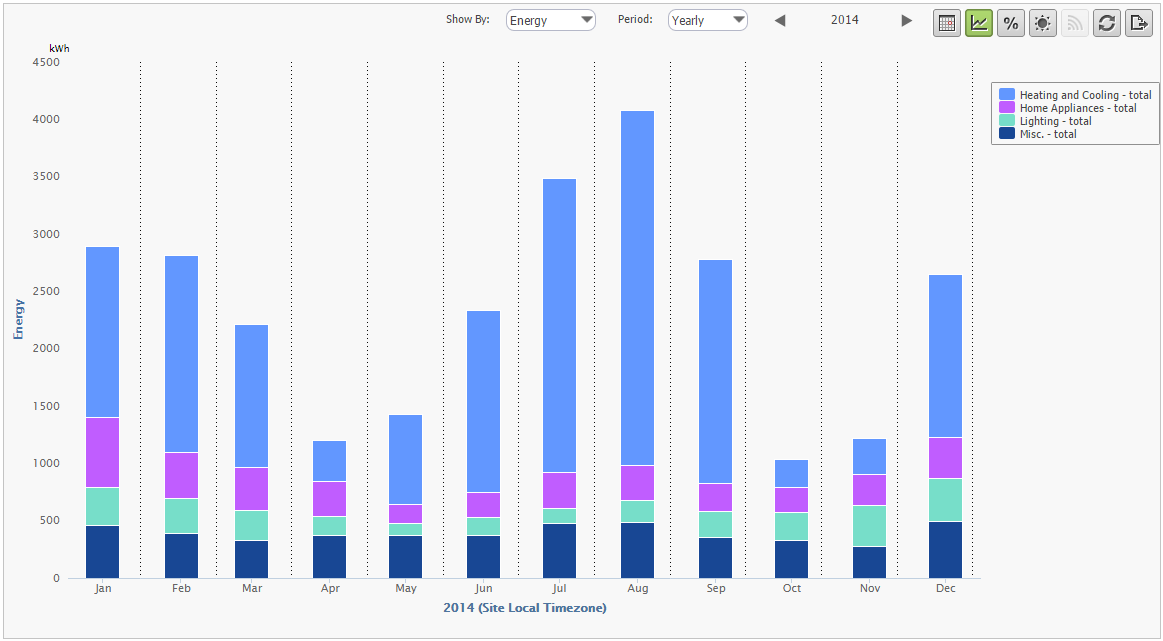 General Overview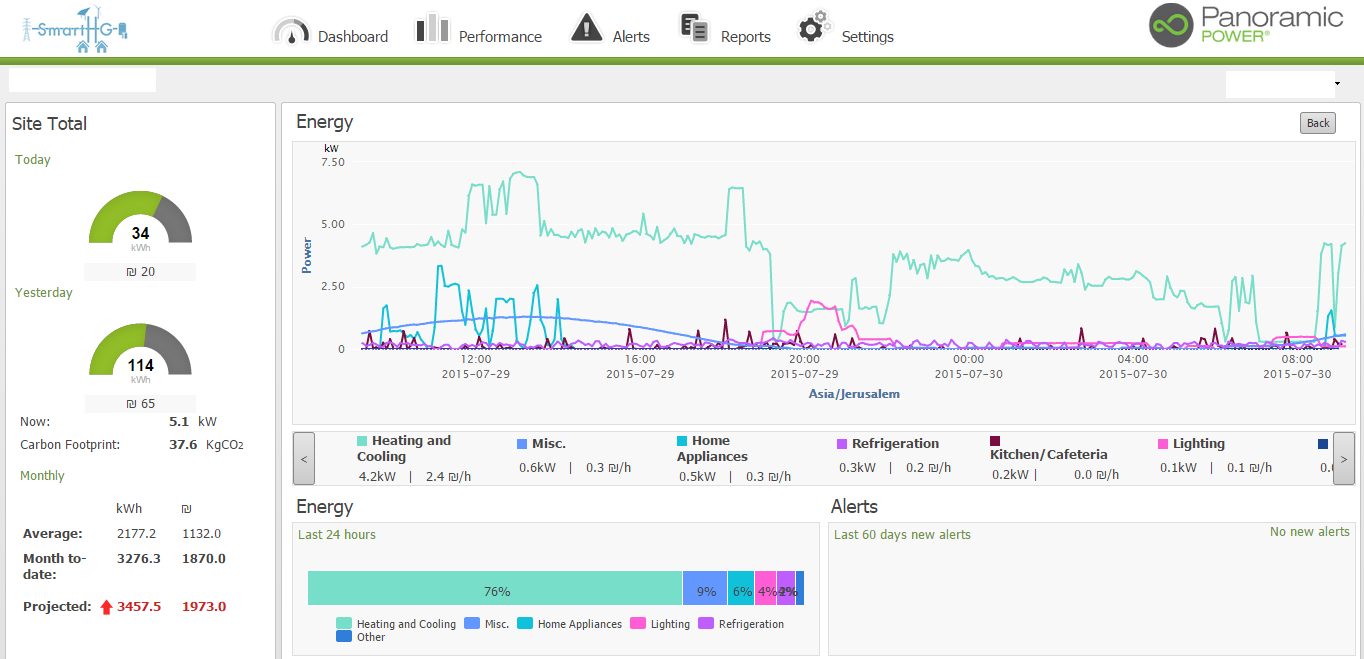 House Main Power Consumption – Monthly View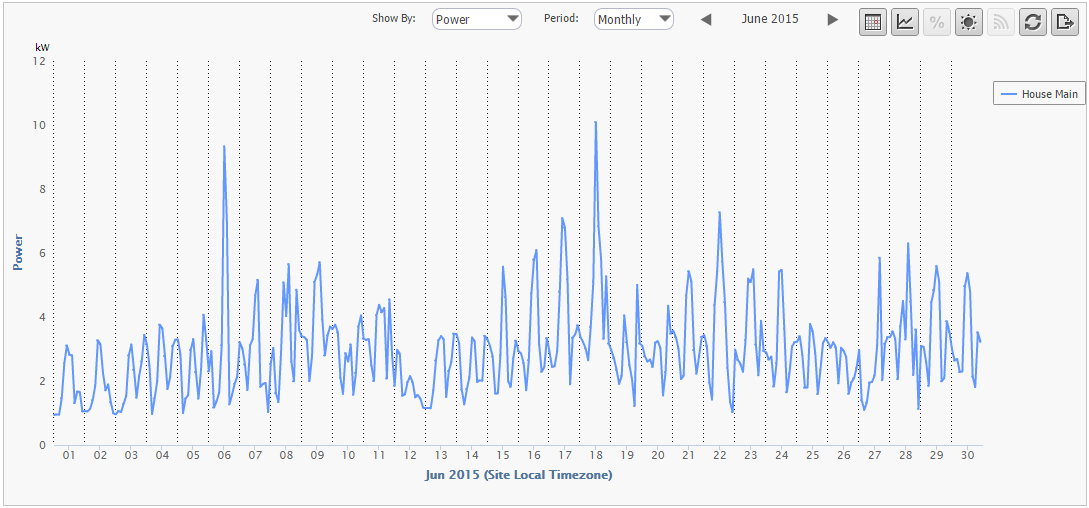 Daily Cost – Monthly View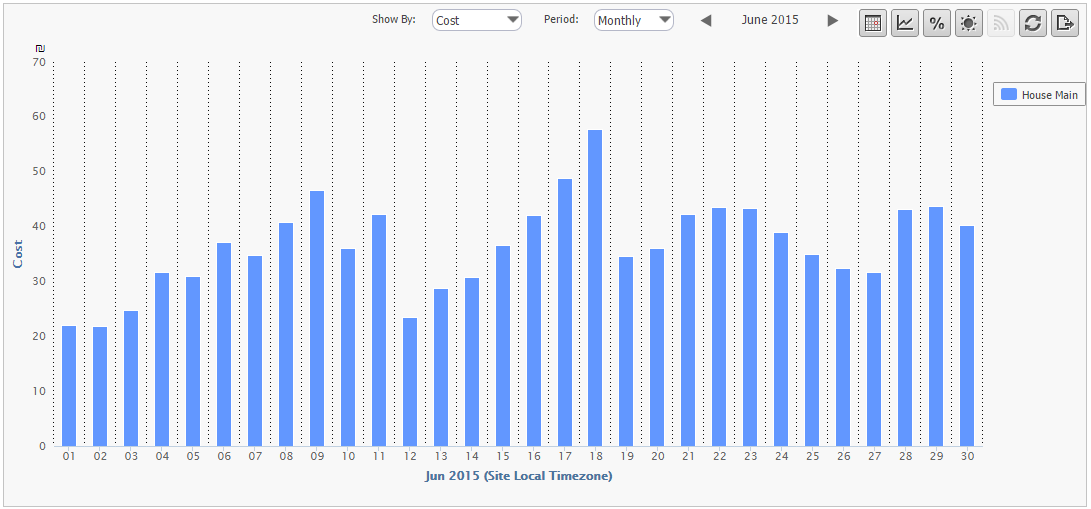 Annual Usage Analysis by Category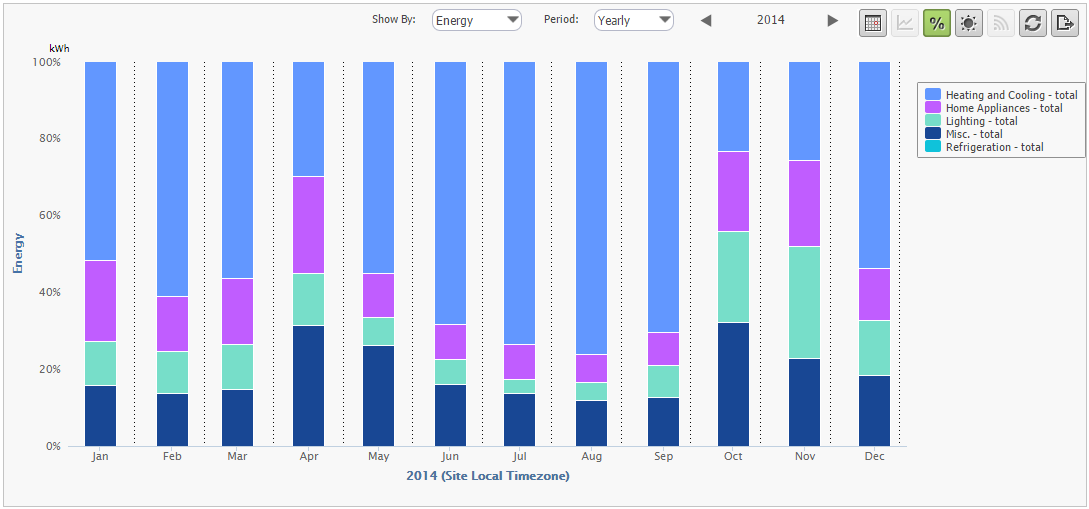 Device Level Daily View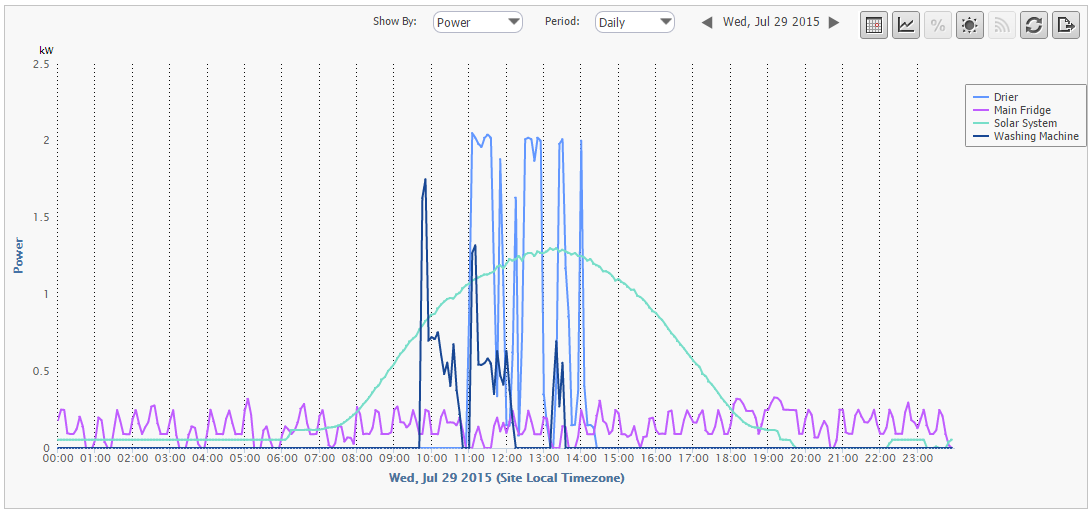 AC Consumption vs. Outside Temperature – Daily View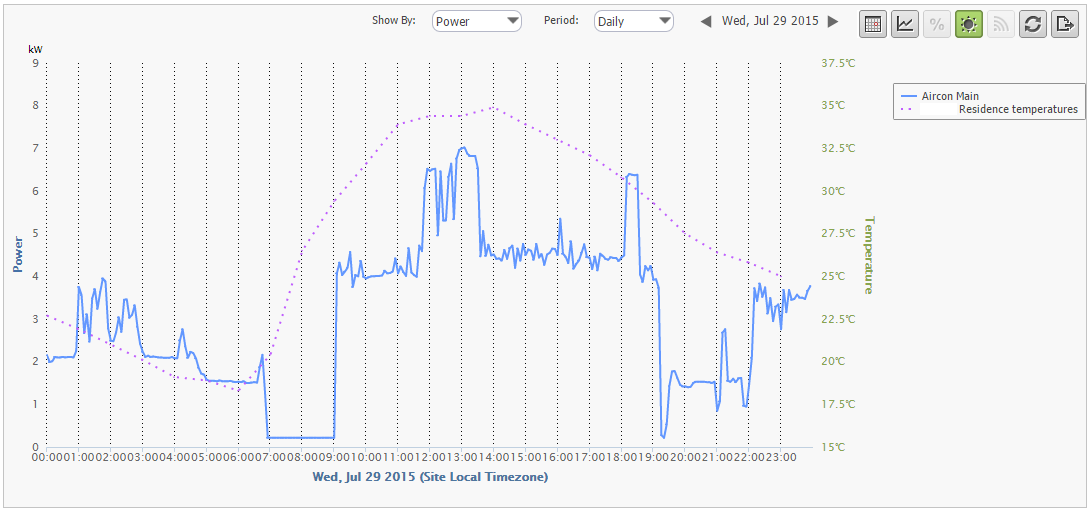 AC Consumption vs. Outside Temperature – Monthly View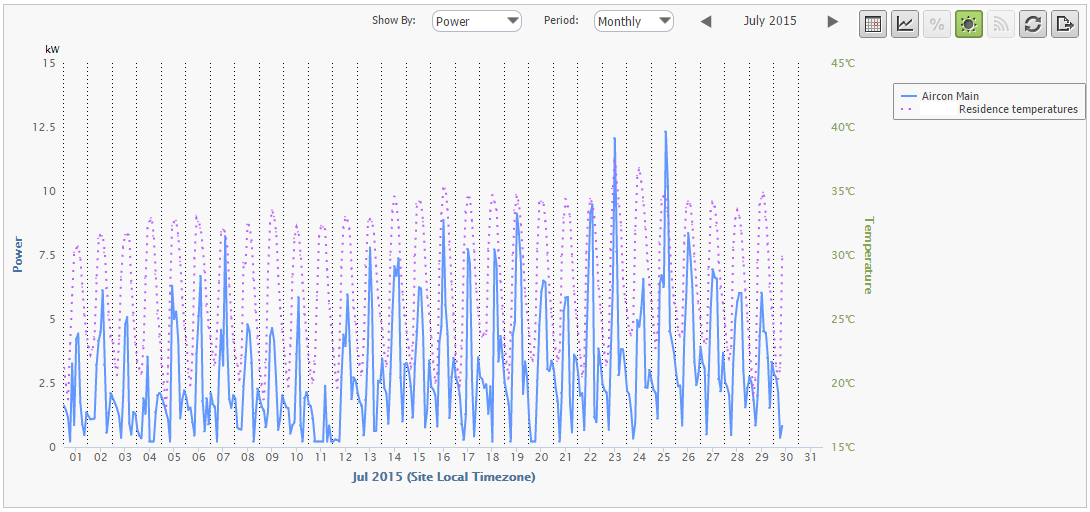 Periodical Overlay – Multiple Months Comparison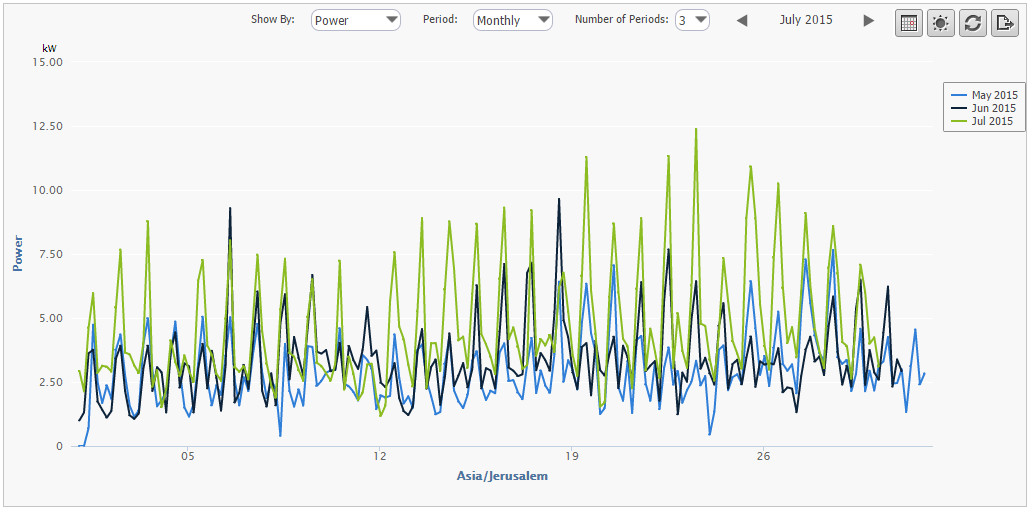 Monthly Heat Map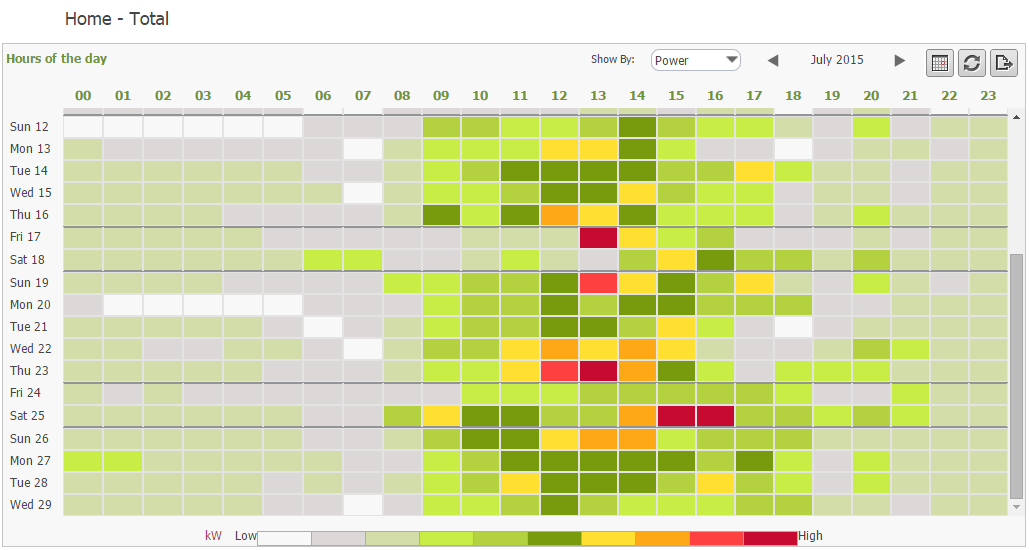 Stacked Bar View for Lighting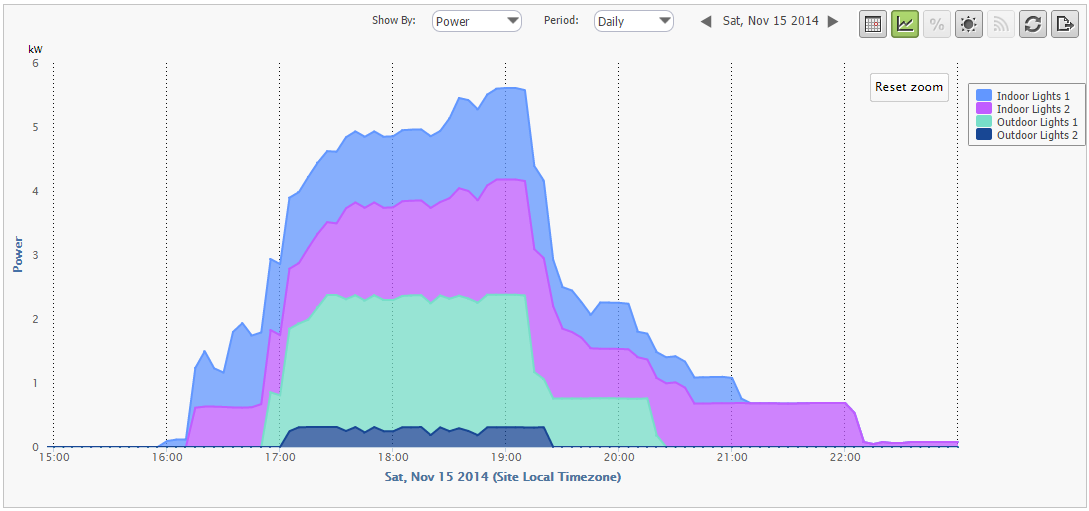 ---
Technical Section
The Technical Section is the place where to know everything about SmartHG Platform, Test-beds, and technical, economic and environmental evaluation of the Platform on our Test-beds.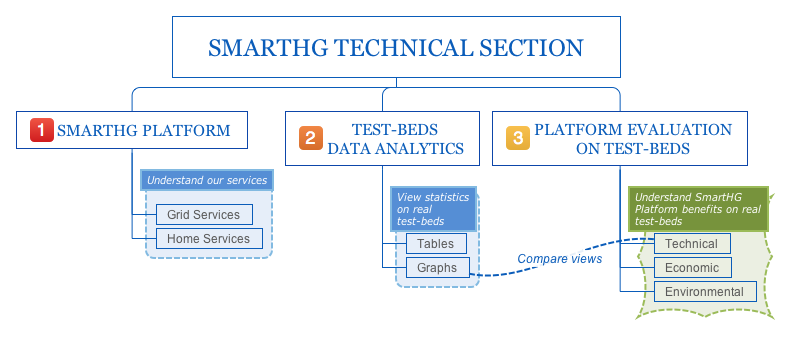 ---
Data on Plug-in Electric Vehicle (PEV) usage from Other Projects
A SmartHG test-bed has been deployed at IMDEA Smart Energy Integration Lab (SEIL) where we drive Micro grid loads and generators using data from SmartHG residential home test-beds and we drive Micro grid batteries using data from Plug-in Electric Vehicle (PEV) usage (recorded from the Danish project Test-an-EV) and SmartHG services. This allows us to carry out experiments with actuation much as if we were in one of the homes in our test-bed equipped with a PEV and a battery.
The next document shows the data on PEV usage gathered from Test-an-EV project and used in SmartHG project.